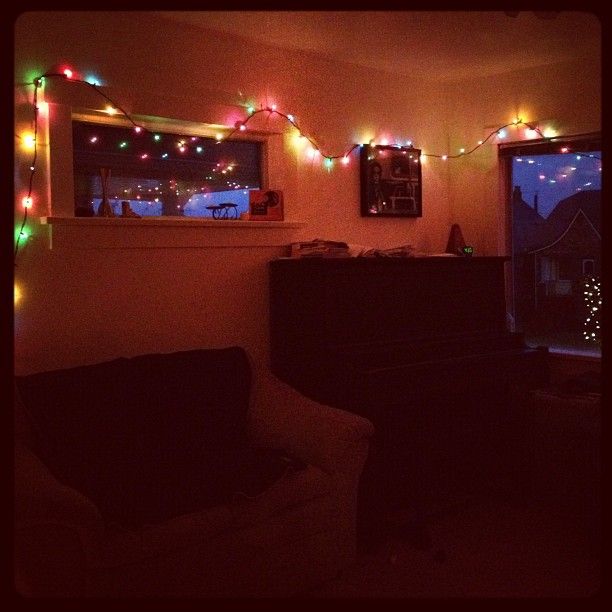 I strung up the Christmas lights in the living room and put up our tiny 2' tree, which is about the extent of my holiday decorating. I found a wreath that was kind of nice but there was nothing to hang it on the front door with so I gave up.
In the evening I went to a belated birthday party for Kristina at her place, where there was much snacking and wine-drinking and inappropriate conversation topics. Also whenever I walk to their house from the bus stop (as opposed to driving with Jeff) I forget how outrageous that hill is. Not that I have any problem walking up hills, but this one is
so
steep that I am always somewhat afraid that gravity might actually fail me and I will go tumbling down into Hastings St traffic.